Features of inverter MIG MAG gas shield arc welder :
1. High power IGBT and PWM advanced technology, welding performance more perfect.
(1) High efficiency, saving energy, small size, light weight.
(2) High welding transition, frequency, less splash, good weld shape.
(3)Using receiving arc, can remove small ball.
2. Suitable for CO2/MIG/MAG gas-shield welding.
3. Suitable for solid welding wire and flux cored wire.
4. Automatic protection of over-voltage and over-hot, with the arc characteristic adjustment.
5. Suitable for all position welding.
6. Inductor adjustable, can change welding stability, depth of fusion and spatters.
7. Function for welding parameter digital display.
8. Widely used in machinery, shipbuilding, petrochemical industry, boiler, home appliances etc.
Technical Parameters of IGBT inverter MIG MAG gas shield arc welder :
| | | | |
| --- | --- | --- | --- |
| | NB-350I | NB-500I | NB-630I |
| Power | 3 AC (380V) 50 Hz | 3 AC (380V) 50 Hz | 3 AC (380V) 50 Hz |
| Input Capacity | 18KVA | 30KVA | 36KVA |
| Open Circuit Voltage | 51V | 62V | 78V |
| Current Adjust Range | 60-350A | 80-500A | 100-630A |
| Duty Cycle | 60% | 60% | 60% |
| Weight | 43Kg | 44Kg | 56Kg |
| Dimensions | 630*310*530mm | 630*310*530mm | 630*370*650mm |
Pictures of Products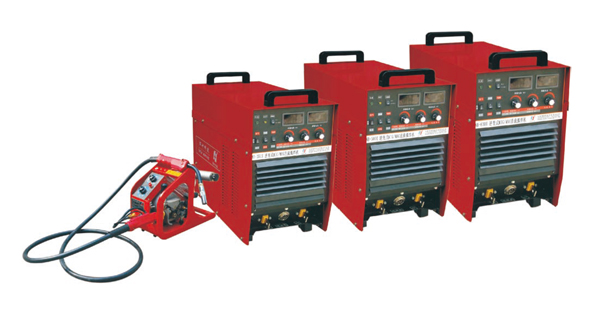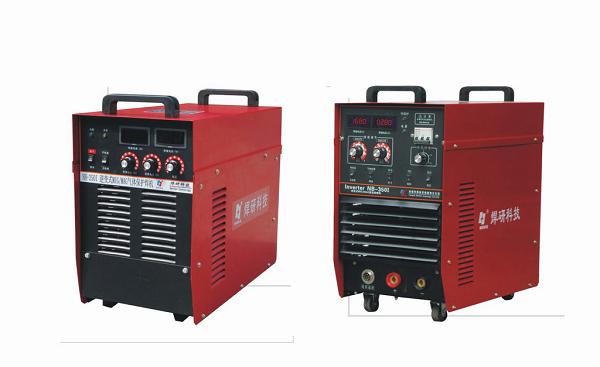 Packaging & Shipping