The food industry is the largest industry in the world's manufacturing industry. In this long-term industrial chain, the level of modernization of food processing, food safety and food packaging is directly related to the quality of life of the people and is an important indicator of the degree of national development. From raw materials, processing technology, finished products, packaging to final consumption, the entire flow process is complex and varied, and every link is inseparable from the world-class trading platform for quality assurance and information flow.
2019 The 11th Shanghai International Food Machinery and Packaging Technology Exhibition has always focused on the new dynamics of food processing, packaging and machinery industry, providing opportunities for industry players to create value, share knowledge and expertise, and promote new technological innovations. . After nearly a decade of development, the company has gradually formed a theme exhibition to lead the new development trend of food equipment and packaging equipment in the Asia-Pacific region and release the development trend of the industry. Shanghai International Food Processing and Packaging Machinery Exhibition will beneficially promote the transformation and upgrading of the food processing equipment industry, enhance the technological level of the processing industry, lead the industry's packaging innovation and development, and create a leading event in processing and packaging in Asia.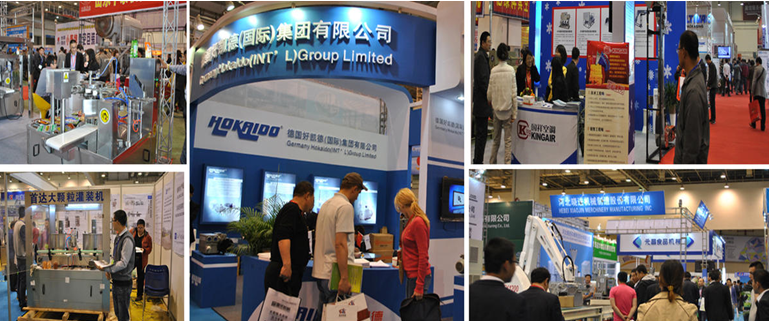 2019 The 11th Shanghai International Food Machinery and Packaging Technology Exhibition will continue to lead the way for innovation. In line with the exhibition's consistent high-end brand positioning and professional quality service, it combines the international leading exhibition experience of the organizing committee and the global communication network and food. Processing and packaging machinery related associations in food packaging, provincial and municipal areas of superior resources and industry appeal, to create a world-class food machinery, processing and packaging equipment and materials information, trading platform, you understand the international and domestic industry The new trend, the first choice for new technology!
2019 Shanghai International Food Machinery and Packaging Technology Exhibition, invites you to visit. With guidance!