Welding Robot are currently being widely used in the areas of defense, shipbuilding, marine technology, chemical equipment production, pressurized vessel manufacturing and nuclear power installations.
We design our products to meet the specifications of process flow, while taking into consideration the restrictions of cutting and welding. Our products are equipped to solve the numerous problems which arise in equipment fabrication, such as making accommodations for nonstandard work piece sizes and incorrect locations.
Automatic Tube-Plate Welding Robot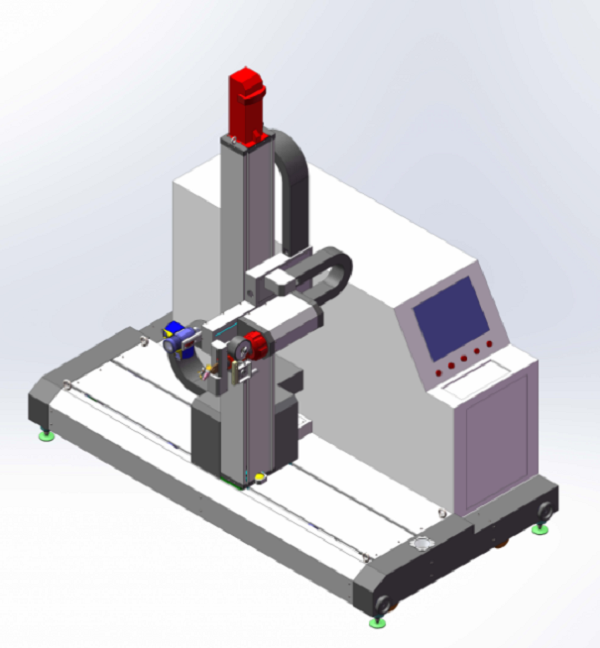 Scope of application
This robot is mainly designed for the welding of tube and plate on the shell and tube heat exchanger. It applies advanced vision positioning, laser vision tracking and intelligent control technologies to achieve real automatic tube-plate welding without manual operations.
Product features
• Automatic positioning and changing position: it applies advanced vision feedback technology to achieve non-contact positioning, which can avoid manual shift, insertion and extraction in mechanical positioning process. It makes the positioning process more quick and accurate.
• Laser vision measurement: it extracts the three dimensional information of the welding position automatically using laser vision system, which solves the problems caused by non-standard shape and wall thickness of the tube, and positioning error between the welding gun and the workpiece in the real production process.
• It can weld many kinds of workpieces, including steel bar, waist-shaped tube, oblate tube and some other non-circular workpieces.
•The welding head uses conventional high quality wire feeder, motion electromechanical components, which are more reliable and durable.
•Intelligent digital AC servo control system runs automatically. The operation process is easy, which can lower labour intensity and skill requirements.
Model number

TPWR-5

Welding material

Carbon steel, stainless steel, titanium alloy

Protective gas

Argon

Tube diameter

φ8~φ80 mm(customizable)

Cooling mode of the welding gun




Tube position

Out of, parallel, inside of the plate

Welding gun obliquity

0~30 degrees (adjustable)

Movement stroke(mm)

1500(w) ×1800(h) ×280(z)

Welding speed

≤12 rpm

Welding wire diameter

φ0.8.φ1.0mm

Equipment size(mm)

2550×2800×1760

Tungsten diameter

φ2.4~φ3.2mm

Equipment weight

900kg

Welder rated current

300A